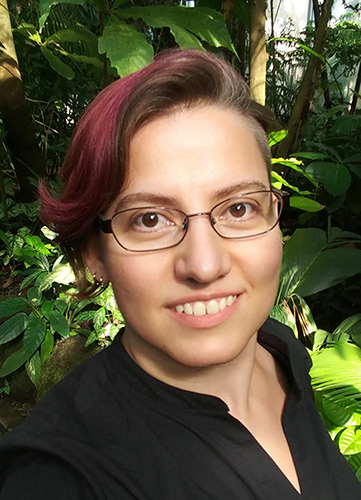 Lace

y Erb is a projection designer based in Brooklyn, NY whose work includes theatre, opera and dance, as well as event, space and installation design.  Intrigued by how projections and technology can be used in storytelling,

Lacey is active in new works and devised pieces, and loves collaborating with music and movement based work. 

​​​​
New York highlights:
Chasing the New White Whale
(La Mama); 
Meta-Phys Ed's
The Talmud
(Target Margin Theatre) and
Wake…Sing…
(IRT Theatre); 
Monet a new musical 
(The York Theatre); and
JANE: Abortion and the Underground
(Rattlestick).
Regional highlights:
Small Mouth Sounds
(Alliance Theatre, GA);
Reflective Impulse 
(SXSW Interactive, Austin, TX);
Matilda the Musical
(Axelrod Center, NJ); and 
JJ's Place 
(Spinning Dot Theatre/Duderstadt Center, MI).  Other work has been featured with The ZACH Theatre (TX), Butler Opera Center (TX), and Denver Children's Theatre (CO) among others.
Associate highlights: 
Once Upon A One More Time
(Chicago & Broadway, Sven Ortel) [COVID 19 postponed];
Jagged Little Pill
(Broadway, Lucy Mackinnon, assistant);
Head Over Heels 
(San Francisco & Broadway, Andrew Lazarow);
Ever After 
& 
Maybe Happy Ending 
(Alliance Theatre, Sven Ortel); 
Life After 
(Old Globe Theatre, Sven Ortel); and
We Live in Cairo 
(ART, David Bengali).
Lacey was the interim technical director for the University of Denver Department of Theatre (2014); A long standing collaborator with Louder Than Words Dancetheatre (Denver, CO); and served for seven years as the dance technical director and lighting designer at the Denver School for the Arts, a 6-12 public magnet school.  
Nominated for a B. Iden Payne Award, and Awarded Certificate of Excellence in Media Design from USITT Southwest. Lacey's work has been featured internationally at the Prague Quadrennial (CZ) and in the World Stage Design Expo in Taipei, Taiwan. 
Lacey has an MFA from the University of Texas at Austin, and a BFA from the University of Colorado, Boulder.  
Member of United Scenic Artists Local 829.